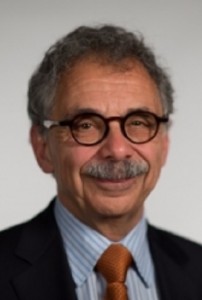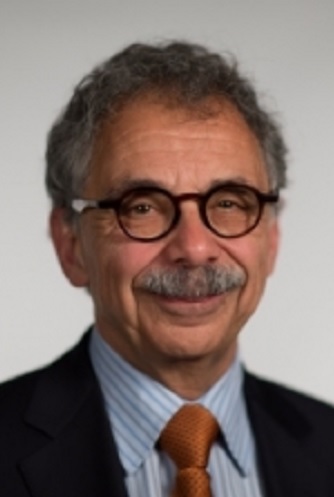 David Estrin
Adjunct Professor and part-time Academic Co-Director
David Estrin is a senior environmental law specialist with over four decades of experience in practicing, writing and teaching in this area. Most recently he has been a senior partner at Gowling Lafleur Henderson LLP. A trailblazer of Canadian environmental law, in 1971 he helped to found the Canadian Environmental Law Association, Canada's first public interest environmental law advocacy organization and was first general counsel for its environmental law clinic; in 1976 he opened Canada's first private law practice restricted to environmental law; and in 1990 founded the environmental law practice group at Gowlings. He has appeared as counsel at all levels of court in Ontario, Alberta and at the Federal level, and has many precedent setting cases to his credit both in the environmental and aboriginal law areas.
He currently is a senior research fellow in the International Law Research Program at the Center for International Governance Innovation. His research interests focus on the governance and regulation of the environmental, natural resources and energy sectors, the relationship between international legal standards, corporate conduct, and human and indigenous rights, domestic and international law and market-based approaches to mitigating climate change, and in particular novel compensation mechanisms for climate changed induced loss and damage.
Throughout his highly influential career spanning over four decades, David Estrin has authored or co-edited numerous authorities books including the first Canadian environmental law book, Environment on Trial: A Handbook of Ontario Environmental Law, and most recently, Business Guide to Environmental Law. He has assisted in the drafting of key environmental legislation, is the founding editor of the Canadian Environmental Law Reports and has taught environmental law at various law and environmental studies faculties including the University of Waterloo, University of Ottawa, and Osgoode Hall Law School. His contributions to Canadian environmental law were acknowledged by the Canadian Bar Association, which established the David Estrin Prize for best scholarly essay in environmental, energy, or resources law in 2006.
David has been active and held several senior positions with the International Bar Association, including being the immediate past chair of the IBA Environment, Health and Safety Law Committee and co-chair of the IBA President's Task Force on Climate Change Justice and Human Rights; in this position he supervised the creation of the ground-breaking report, Achieving Justice and Human Rights in an Era of Climate Disruption. He is currently a council member of the IBA Section on Energy, Environment, Natural Resources and Infrastructure Law.