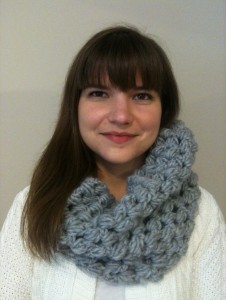 Joslyn Currie
Joslyn Currie (JD/MES, 2016) was placed with the Canadian Environmental Law Association in the pilot project. She completed her Honours Bachelor of Science at the University of Toronto with a specialization in psychology. She will complete the interdisciplinary joint JD/MES program through Osgoode Hall Law School and the Faculty of Environmental Studies. Her research will focus on the intersection between climate change and aboriginal law. She has previously volunteered with Ecojustice and was a research assistant for Professor Gus Van Harten. Joslyn spent her 2L summer working at the Ministry of Environment and Climate Change through the Aboriginal Law Summer Student Program and will also article at the MOECC in 2016/2017.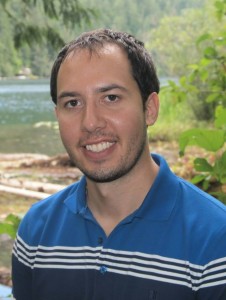 Zachary D'Onofrio
Zachary D'Onofrio (JD/MES, 2016) was placed with Ecojustice. Zach is in his final year of the joint Juris Doctor and Master of Environmental Studies program at York University and Osgoode Hall Law School, where he presently serves as Co-Chair of the Environmental Law Society. A local controversy over the siting of wind turbines near his family's farm in rural Ontario sparked his interest in environmental law. He enjoys travelling, and has studied international environmental law in Italy and neotropical conservation in Costa Rica. His hobbies include hiking, surfing, photography, and triathlon.
Zachary has worked for the Toronto and Region Conservation Authority and for the University of Toronto Faculty of Forestry. He has volunteered at Ecojustice Canada's Toronto office, and received a Victor Internship in Environmental Law award for his summer placement at West Coast Environmental Law in Vancouver.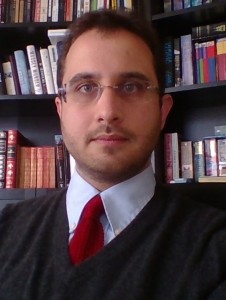 Gun Koleoglu
Gun Koleoglu (JD, 2016) was partnered with West Coast Envrionmental Law and David Estrin. Gun has strong interests in environmental justice and urban sustainability. A biologist by trade, Gun's love of science and passion for social justice have led him to pursue a career in environmental law. Gun volunteers with Fair Change, a pro bono legal clinic serving Toronto's street-involved community, and writes for GreenPAC, a non-partisan environmental political organization. Gun holds a B.S. in biology from Middle East Technical University and a B.Sc. in environmental biology from the University of Guelph. Before narrowing his focus to honeybee genetics and welfare as a master's candidate, Gun worked studied bees across the world, from the tropical rainforests of Central America to the plateaus of Central Anatolia.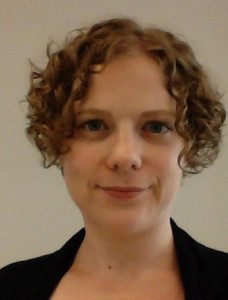 Catherine Musekamp
Catherine Musekamp (JD 2015) is currently in her third year at Osgoode Hall Law School. During her time at Osgoode, Catherine has completed several research projects related to Aboriginal law, corporate governance and liability, and environmental law. She is also a senior student editor for the Transnational Legal Theory journal. In Summer 2014, Catherine volunteered with West Coast Environmental Law (WCEL) conducting legal research on public interest environmental issues. Last year, Catherine participated in the pilot project for the Environmental Justice and Sustainability Clinic, where she once again worked with WCEL, researching and analyzing legal issues related to climate change. After graduation, Catherine will be articling at Bull, Housser & Tupper LLP in Vancouver, Canada. When not engaged in law-related activities, Catherine enjoys spending time cycling, gardening, hiking, and generally doing anything active or outdoors.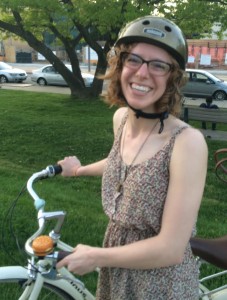 Jessica Rosenberg
Jessica Rosenberg (J.D., 2015) was partnered with the City of Toronto during her stint in the EJS pilot project. She is currently articling at the Ontario Ministry of the Environment, and she summered with Ecojustice in second year, and the Ministry of the Attorney General in first year. Before attending law school, she held policy positions with the Ministry of the Environment, and the Ministry of Natural Resources, focusing on environmental assessments and land-use planning matters. She also completed an M.Sc. in Resource Economics, and a B.A. in International Development, both at the University of Guelph.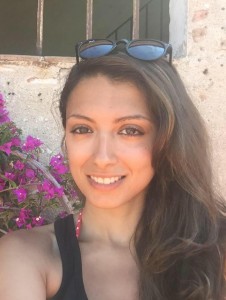 Jessica Zita
Jessica Zita (JD, 2016) was partnered with West Coast Envrionmental Law and David Estrin. Jessica realized her dream to change the world during her undergraduate years at University of Toronto, where she specialized in Political Science. Following university, Jessica was an integral member of a criminal law office, where she was able to exact change in her community. It was here that she would come to understand how deep her desire was to effect positive, systemic change. Law school was the logical next step in the process of bringing these ambitions to life. Spending her 1L summer at the Sixth Circuit Federal Court of Appeal in Detroit and 2L summer at Hicks Adams LLP in Toronto, Jessica has a demonstrated focus in social justice, more specifically criminal law. As well, Jessica is a devout vegetarian on the path to all things green. She is committed to making the world a better place - one action at a time.