Akhil Bhalla
Akhil Bhalla (JD, 2016) partnered with the City of Toronto where he worked on a variety environmental and sustainability issues facing the City, including environmental assessments of municipal strategic plans, and municipal liabilities and remedies associated with the effects of climate change on infrastructure. Akhil has a strong interest in public law and policy, and a particular desire to see governments move towards supporting an environmentally sustainable future. He is currently also volunteering his time with Law Help Ontario, promoting social justice by helping less fortunate and vulnerable clients navigate the civil justice system. Before attending law school Akhil completed his Bachelor of Arts in History at the University of Ottawa, and he still enjoys reading a variety of historical fiction and non-fiction books in his spare time.
Tori Chai (JD, 2016) was placed with Ecojustice for the 2015-2016 year where she worked on several projects related to protected species, oil pipeline regulatory processes, contaminated site litigation, conservation authorities legislation, and wetlands policies.  She completed her Honors Bachelor of Environmental Studies at the University of Waterloo with a specialization in Environmental Assessment. She is in her 3rd year of the JD program, and currently serves as the Co-Chair of the Environmental Law Society. After second year, Tori summered with Toronto Hydro's labour and employment department. Before attending law school, she held several co-op and summer positions with various government ministries and crown corporations. She is an avid traveler and loves to surf, snowboard, wakeboard and swim. Her recent adventure trips have included surfing the East Coast and Costa Rica, whitewater kayaking in the Ottawa Valley, and hiking Cadillac Mountain.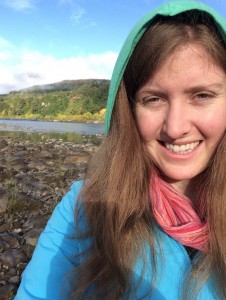 Erin Garbett
Erin completed her undergraduate in environmental science at the University of Guelph, graduating in 2012. During her placement, Erin helped Greenpeace Canada with projects related to human rights violations by Canadian carbon producers; environmental assessment law; and legal responses to climate denial. In the past Erin has worked for the University of Guelph, Fisheries and Oceans Canada, the City of Guelph Water Services and the private consulting sector. Her work has included: tree coring and analysis, aquatic species sampling, water sampling and analysis and testing cleaning products for environmental regulation compliance. In the summer after first year, Erin completed a 3-week intensive course in Concepcíon, Chile that focused on water governance and Indigenous rights, and worked as a research assistant for two Osgoode professors. After working as a Staff Writer for the Obiter Dicta (Osgoode's student-run newspaper), Erin is the Managing Editor for 2015-2016 and will be the Editor-in-Chief for 2016-2017. This summer, Erin will be a Summer Student at Willms & Shier Environmental Lawyers LLP. In her non-law time, Erin enjoys hiking, baking, reading, writing, playing with her cat and rewatching her favourite movies.
Jessica Karban (JD, 2017) partnered with the East Coast Environmental Law Association. During her placement, Jessica researched and analyzed environmental law issues facing Atlantic Canada. In addition to the EJS Clinic, Jessica also explored her interest in immigration law through her current work position as a caseworker and legal researcher at an immigration consulting firm. In her first year of law school, Jessica volunteered as an administrative law caseworker at Osgoode's legal clinic, CLASP, and as an advocate with the Health Law Advocacy Project run by PBSC. Jessica received a B.A in criminology and political science from the University of Toronto. After university, Jessica worked at the law office of a sole practitioner, where she provided integral administrative and legal support. When not engaged in law-related activities, Jessica enjoys hiking, camping and snowboarding.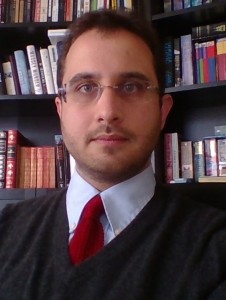 Gun Koleoglu
Gun Koleoglu (JD, 2016) partnered with Our Horizon. At his placement, Gun worked on legal research, legislative lobbying and drafting of model municipal bylaws for mandatory climate change labels on gas station fuel pumps across Canada. Gun has strong interests in environmental justice and urban sustainability. A biologist by trade, Gun's love of science and passion for social justice have led him to pursue a career in environmental law. Gun volunteers with Fair Change, a pro bono legal clinic serving Toronto's street-involved community, and writes for GreenPAC, a non-partisan environmental political organization. Gun holds a B.S. in biology from Middle East Technical University and a B.Sc. in environmental biology from the University of Guelph. Before narrowing his focus to honeybee genetics and welfare as a master's candidate, Gun worked studied bees across the world, from the tropical rainforests of Central America to the plateaus of Central Anatolia.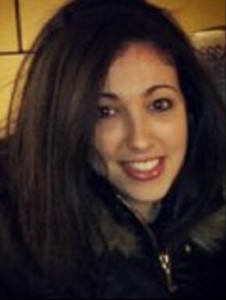 Nina Mazze
Nina Mazze (JD, 2016) partnered with the Canadian Environmental Law Association (CELA) for the 2015-2016 academic year. While at CELA, she conducted legal research related to environmental and occupational health and human rights. Nina holds an Honours Bachelor of Science degree from the University of Toronto and has experience in clinical research and medical research ethics. She is a former Co-Chair of Osgoode's Environmental Law Society and a former President of Osgoode's Health Law Association. She has worked as a summer law student at the Ministry of the Environment and Climate Change and as a research assistant for professors at Osgoode.
Nina is interested in public legal education as an avenue for access to justice. She developed a medico-legal workshop for law and medical students to explore health law issues from both legal and clinical perspectives. As part of her EJS research project, she co-created an environmental law workshop for high school students in the Law in Action Within Schools (LAWS) program.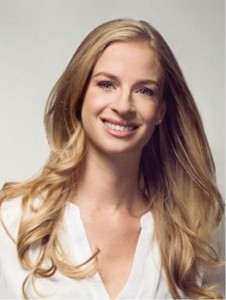 Anna Murray
Anna partnered with the Sagamok First Nation where she assisted Sagamok First Nation with a project to develop the First Nation's own legal framework for environmental stewardship on reserve and on its traditional territory outside the reserve.
Previously,  she held several key positions around the world at leading international institutions including the United Nations Global Compact, GlencoreXstrata, Repsol and HSBC. Her expertise includes corporate social responsibility, community relations and human rights, risk management and governance activities.
She holds a Master of Business Administration (International) and Bachelor of Arts degrees, and speaks Mandarin, Spanish and French. In 2012, Anna founded Young Women in Energy, a not-for-profit organization established to champion women's professional advancement in the energy industry.
Anna is the recipient of several awards including Canada's Most Powerful Women: Top 100 (WXN) and Top 40 Under 40 (Avenue Magazine).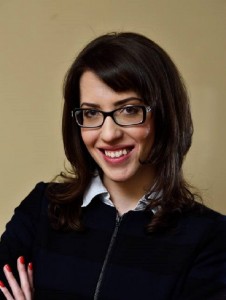 Netta Untershats
Netta (JD, 2017) partnered with the Canadian Environmental Law Association (CELA) where she worked on a possible ban on asbestos. Netta was able to combine her Biology background with her legal studies in the Environmental Justice and Sustainability Clinical program.
Netta completed her Honours Bachelor degree in Biology at York University, where she focused her studies on conservation, biodiversity and ecology, and served as the president of the Biology Society. She piloted and managed a digital repository project hosted in York University's institutional repository, Yorkspace. This project inspired her to study law as she learned about copyright issues surrounding the open access movement.
Netta is a recipient of the Student Achievement Award presented by Mackenzie Health, where she volunteered 150 hours for the Hospital Elderly Life Program (H.E.L.P.) in the Long-term Care Unit. Netta is currently volunteering for the Law in Action Within Schools (L.A.W.S.) Program. In her spare time, Netta enjoys being outdoors, painting and baking.