Edith Barabash


Edith completed her Bachelor of Environmental Studies at York University. Her love for the environment was sparked in high school when she started working for a local organic farmer. Throughout the years, she has spent many summers doing farming internships, and learning about the importance of sustainable agricultural and the need for responsible farming practices to combat food insecurity. Now, Edith is the co-founder and executive director of Farmhouse Garden Animal Home, a not-for-profit animal rescue that saves farmed animals from slaughter. She is also the co-president of Osgoode Hall Animal Justice, through which she hopes to raise awareness about the need for stronger animal protection laws in Canada. In her spare time, Edith loves hiking, thrift stores, and playing piano. class
Ryan Chawner


Originally from Edmonton, AB, Ryan is in his second year at Osgoode Hall Law School. He credits his passion for environmental protection and conservation to annual childhood vacations to the mountains of Alberta and British Columbia. He holds a Bachelor of Arts degree from the University of Alberta in political science and philosophy and a Master of Arts degree from the University of Toronto in political science, specializing in political theory. After completing his academic studies, Ryan worked for the Office of the City Clerk with the City of Edmonton, where he helped facilitate citizen engagement with the democratic process. Through the Environmental Justice and Sustainability Clinic, Ryan hopes to synthesize his interests in democratic engagement, political theory, and the environment. Outside of law school, Ryan's primary interests are reading, running, cooking, and watching Liverpool Football Club.
Madhavi Gupta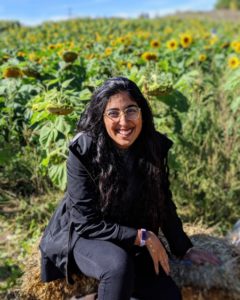 Madhavi is a second-year student at Osgoode. She completed her Bachelors in Environmental Studies at the University of Toronto, with a minor in Spanish and Environmental Geography. Before law school, she went to Spain for a year to teach English and travelled to several countries including Morocco, Vienna, and Ireland. Her end goal was always law school, however, upon entering her undergrad she became very passionate about environmental issues and she hopes to use her law degree to effect positive change for the environment. In law school, she is the online editor for Obiter Dicta, the school's newspaper, and this summer she worked for Professor Dayna Scott on various legal and environmental issues. Her hobbies include reading fantasy, all types of dancing, and baking.
Grace Hermansen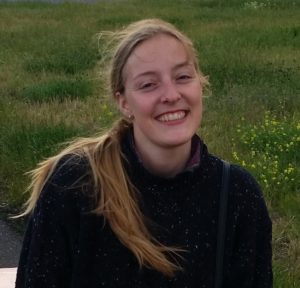 Grace is in her second year at Osgoode, with an interest in the intersection of constitutional, aboriginal and environmental law. Grace completed her undergraduate degree at UBC in philosophy and environmental social sciences and it was during this time that Grace realized she wanted to pursue a degree in law. While volunteering with a climate advocacy group, she witnessed law as an effective, respected and powerful tool that is an important component in the movement toward large-scale institutional and governmental action on climate change that respects the interests and rights of Indigenous peoples. At Osgoode, she participated in the Anishinaabe law camp, she is an executive member of Osgoode's Environmental Law Society, and she volunteers with Butterfly, an organization that provides legal resources for Asian and migrant sex workers. In her free time, Grace is an avid gardener and fair-weather cyclist.
Mikaela Kyle


Mikaela is in her third year of the joint JD/MES program. Before coming to Osgoode she completed her undergraduate degree in English and Contemporary Studies at the University of King's College in Halifax. Mikaela decided to go into law as a way of combining her love for writing and her desire to work on solutions to environmental issue. She is interested in a variety of areas from renewable energy transitions to climate change in general, furthermore she has worked on a variety of projects that deal with Canadian waterways and water rights. In her spare time Mikaela loves to cook, paint and run.
Shahrzad Lari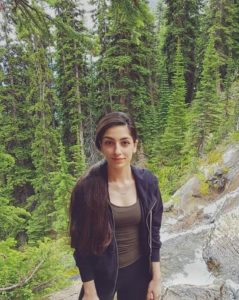 Shahrzad earned her undergraduate degree in criminology and history, but also has a background in real estate – which is where she first started developing an interest in environmental law. Shahrzad firmly believes that a healthy environment should be the baseline for all economic development and has concentrated her studies in law school on the intersection of property rights, municipal governments, land use and planning, and environmental protection in the legal system. Outside of school, she enjoys reading, studying history, and drawing.
Patrick McCaugherty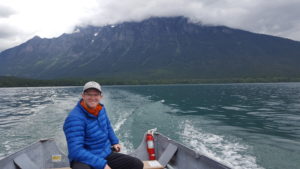 Patrick is in his second year at Osgoode Hall with an interest in environmental and Indigenous law. Specifically, Patrick is interested in land and species protection and conservation. Patrick completed his undergraduate degree at the University of Manitoba in criminology and psychology. During his time in undergrad, Patrick took multiple trips to National Parks across Canada and the USA. It was on these trips that Patrick realized he had a strong passion for the environment and an interest in protecting these the natural world. At Osgoode, he is on the executive team for Osgoode's Environmental Law Society, Osgoode's Earth Law Club and has worked for Professor Dayna Scott to learn more and further his interests in environmental law. Outside of Osgoode, Patrick enjoys sneakers, cooking, biking and planning his next trip to a National Park.
Sarah Murphy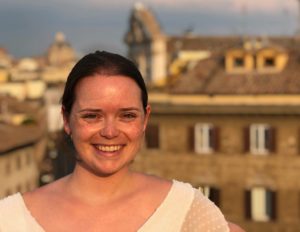 Sarah completed her undergraduate degree in Honours Anthropology at Mount Allison University in 2017. Her undergraduate work focused primarily on Indigenous matters and cultural competence. After a gap year spent working in her hometown of Montreal, Sarah began her studies at Osgoode and is now a 2L student. Some of her favourite activities at Osgoode have included the Anishinaabe Law Camp, mooting, and working with the Osgoode Women's Network (OWN). She is aiming to gain a strong background in environmental law and justice so that she can better understand the changing dynamics and incorporate environmental considerations into her future law practice. Outside of law school, Sarah enjoys skiing, cooking, rug-hooking, and travelling.
Alexandra Potamianos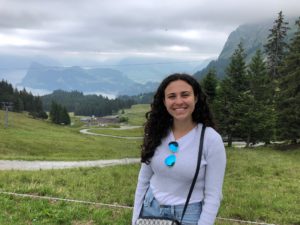 Ally is in her second year at Osgoode Hall Law School. She completed her undergraduate degree at the University of Toronto in Human Geography where she became interested in learning more about how environmental law could be used to facilitate systemic change. In law school, Ally is part of the Osgoode Peer Support Centre's executive team and is a Junior Editor for the Journal of Law and Social Policy. Outside of law school, she enjoys cooking and running.