Our fellows are distinguished legal scholars, legal graduate students, and lawyers, all working to advance the Clinic's common aims and objectives!
Current Fellows (2021-2022)
We do not currently have any fellows working with us for the 2021-2022 academic year. See below for those who have previously worked with us.
---
Fellows 2020-2021
Veronica Guido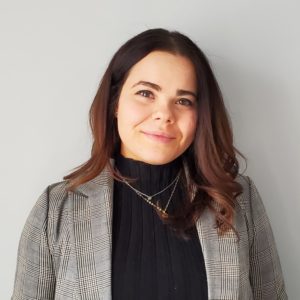 Veronica Guido is a mixed Anishinaabe/Italian lawyer and writer. She is currently a research LLM at Osgoode Hall, researching Anishinaabe laws on land, rights and decision-making in comparison to the Canadian understanding of the duty to consult and accommodate. Her research won her the Canada-wide Canadian Energy Law Foundation Graduate Scholarship in Law. Veronica hopes her research will spark conversations on how to practically re-write the consultation process through Indigenous laws and constitutionalism.
She received her BA in Political Science from York University where she spent her fourth year in Fairbanks, Alaska working with the Arctic Council on safe and affordable access to drinking water, and Inuit youth suicide prevention. She received her JD at the University of Toronto Faculty of Law where she also completed original research on the duty to accommodate in completion of her Certificate in Aboriginal Legal Studies. During her JD, she worked under Legal Council at Rama First Nation, where she worked on consultation guidelines, and with Aboriginal Legal Services Toronto, where her work was creating Public Legal Education on Gladue. She then articled with the Ministry of Indigenous Affairs Ontario before returning to school for her LLM.
Veronica's work with the clinic is assisting the Resource Extraction group, who will be working on the Ring of Fire resource extraction. Veronica is originally from Northern Ontario and writes children and adult fiction in her free time. She is also an artist and creates traditional beaded Anishinaabe art.
Fellows 2019-2020
Diane Saxe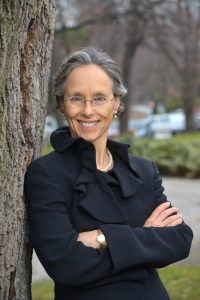 Dr. Saxe is one of Canada's most respected environmental lawyers, with 40+ years' unparalleled experience writing, interpreting, and litigating Ontario's energy and environmental laws. An experienced team leader with substantial board experience; a skilled communicator with broad strategic vision. Hard-won expertise in government relations, corporate governance and public consultation. A can-do person always striving to make a difference. Now heading Saxe Facts, a business providing strategic advice and presentations on climate, energy and environment.
2015 to 2019, Dr. Dianne Saxe was the Environmental Commissioner of Ontario. She was appointed unanimously by all MPPs to report to the Legislature on Ontario's environmental, energy and climate performance, and to be the guardian of the Environmental Bill of Rights. During her term, she improved the effectiveness of the Environmental Bill of Rights, increased public understanding of the urgency of climate change, and delivered 17 reports on environment, energy and climate.
25 years running her own small business, a highly regarded environmental law boutique. A Certified Environmental Law Specialist, Commissioner Saxe was recognized by all major legal rating services, including acknowledgement as one of the world's top 25 environmental lawyers by Best of the Best, 2008 and as Best Lawyers' first Environmental Lawyer of the Year for Toronto.
Ph.D. in Law, Osgoode Hall Law School, 1991. Ontario Bar, 1976. LL.B., Osgoode Hall Law School, 1974. Mediator.
David Estrin
David Estrin is a senior environmental law specialist with over four decades of experience in practicing, writing and teaching in this area. Most recently he has been a senior partner at Gowling WLG. A trailblazer of Canadian environmental law, in 1971 he helped found the Canadian Environmental Law Association, Canada's first public interest environmental law advocacy organization, and was first general counsel for its environmental law clinic. In 1976 he opened Canada's first private law practice restricted to environmental law; and in 1990 founded the environmental law practice group at Gowlings.
He has appeared as counsel at all levels of court in Ontario, Alberta and at the Federal level, and has many precedent setting cases to his credit involving a range of issues such as environmental protection and environmental assessment, municipal and land use planning, as well as constitutional issues and Indigenous law. His clients have included municipalities, Indigenous peoples, public interest, environmental and community groups, governments, crown and private corporations, as well as law firms in Canada and the U.S.
Throughout his highly influential career David has authored or co-edited numerous authoritative texts, including the first Canadian environmental law book, Environment on Trial: A Handbook of Ontario Environmental Law; Business Guide to Environmental Law (Thomson Reuters) a two-volume text that provides continuously updated insights into Canadian (and comparative U.S.) environmental law developments affecting the business community; and Handle with Caution: Liability in the Production and Disposal of Dangerous Substances (Carswell, 1986).
He has advised on the drafting of key environmental legislation, is the founding editor of the Canadian Environmental Law Reports and has taught environmental law at various law and environmental studies faculties including the University of Waterloo, University of Ottawa, and Osgoode Hall Law School. His contributions to Canadian environmental law were acknowledged in 2006 by the Canadian Bar Association, which established the David Estrin Prize, awarded annually for the best Canadian law student scholarly essay in environmental, energy, or resources law. In 2016 he received the Law Society Medal to recognize his outstanding achievements and community contributions.
David has been active in international environmental law issues and has held several senior positions with the International Bar Association. He co-chaired the IBA President's Task Force on Climate Change Justice and Human Rights that produced the 2014 ground-breaking book, Achieving Justice and Human Rights in an Era of Climate Disruption; chaired the IBA Environment Committee, and has been co-chair of the IBA expert working group that has drafted a model climate change remedies statute due for release in 2019. He is also a council member of the IBA Section on Energy, Environment, Natural Resources and Infrastructure Law. In 2014-2016 David was a senior scholar with the International Law Research Program at the Centre of International Governance Innovation, where he focused on new approaches to climate change loss and damage, and on climate litigation where he identified factors and organized expert panel discussions and workshops on why there will be growing citizen use of domestic courts to require their governments to limit carbon emissions: Limiting Dangerous Climate Change: The Critical Role Of Citizen Suits And Domestic Courts —Despite The Paris Agreement (CIGI Papers No. 101, May, 2016)
Priya Gupta 
Priya Gupta brings to the classroom an important international perspective gained from research and practice in the areas of property rights, and law and economic development, as well as gender and the law. Appointed to the Southwestern faculty in 2012, she teaches in the areas of property, international law, law and development, and race and the law, and has served as faculty director of the General LL.M. program and international outreach.
From 2009 to 2012, Professor Gupta served as an Assistant Professor of Law at Jindal Global Law School (JGLS) in India and Assistant Director of the law school's Centre for Women, Law and Social Change, which she helped establish. She was also involved with JGLS' clinical program which supports citizen participation in rural governance in Haryana. Prior to joining JGLS, Professor Gupta practiced law as a structured finance attorney at the international law firm Linklaters LLP in New York and also took an active role in the firm's pro bono program, including representing an asylum claimant in Immigration Court. Professor Gupta previously served as a consultant for Operation Asha (a Delhi-based tuberculosis control non-governmental organization) and worked as a management consultant for the Boston Consulting Group in Washington, D.C.
While a law student at NYU, Professor Gupta was a Dean's Scholar, a recipient of the Lawrence Lederman/Milbank, Tweed, Hadley & McCloy Fellowship in Corporate and Business Law and a staff editor of the Journal of Legislation & Public Policy. Her current research focuses on property, law and development from a critical perspective, and feminist legal theory. Her recent publications have appeared in U.C. Davis Journal of International Law & Policy, Indian Journal of Law & Economics, Maryland Law Review and Osgoode Hall Law Journal. 
B.A., Economics, with distinction, 2001, University of North Carolina at Chapel Hill; MSc., International Political Economy, 2004, London School of Economics; J.D., 2007, New York University; Phi Beta Kappa; Member, New York State Bar
Kevin Berk (Graduate Fellow)
Kevin is currently pursuing an LLM (Research) at Osgoode Hall Law School. His research focuses on climate change litigation, specifically efforts and arguments to use strategic litigation to achieve the recognition of a right to a healthy environment in the Charter of Rights and Freedoms. The aim of Kevin's research is to examine the broad effects (e.g. impact on social movements) that choosing this strategy will have. Prior to studying at Osgoode, Kevin completed his JD at the University of Windsor's Faculty of Law. While at Windsor Law Kevin gained clinical experience by participating in the Transboundary Environmental Law Clinic, and working in the family law program at Community Legal Aid. Kevin has additionally served as a law and policy research fellow on the State of the Strait Conference's 2019 Detroit River-Western Lake Erie Ecosystem Health Indicators Project. As a Clinic Fellow, Kevin's focus will be on assisting the students working on our Common Clinic Project on Climate Justice and the Law.
Fellows 2016-2017
Dustin Klaudt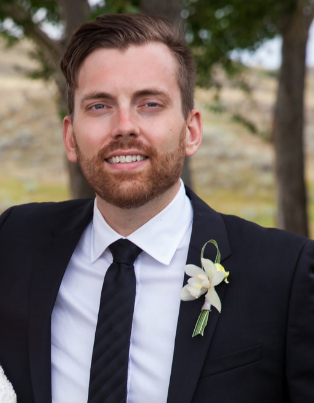 Dustin is an LLM student studying the interplay of aboriginal, administrative, constitutional, environmental, and human rights law in the context of climate change. He has a JD from the Allard School of Law at UBC, a BComm from the University of Alberta School of Business, and is a Non-Practising Member of the Law Society of British Columbia. Prior to studying at Osgoode, Dustin worked in estates, trusts, family law, and commercial litigation in Vancouver and for South Africa's largest and oldest public interest pro bono legal clinic, the Legal Resources Centre (with the Canadian Bar Association's Young Lawyers International Program). There he assisted on a variety of environmental and equality law matters, including coordinating the successful intervention of the Commission for Gender Equality to the Constitutional Court of South Africa in Laubscher N.O. v Duplan and Another 2016 ZACC 44.
He is excited to guest lecture a seminar on climate change litigation and to help coordinate the Clinic's panel presentation on climate change litigation in Canada and abroad. In addition, he will be volunteering with Ecojustice assisting with research into the interplay of the Canadian Charter of Rights and Freedoms and climate change harms in Canada.
Lara Tessaro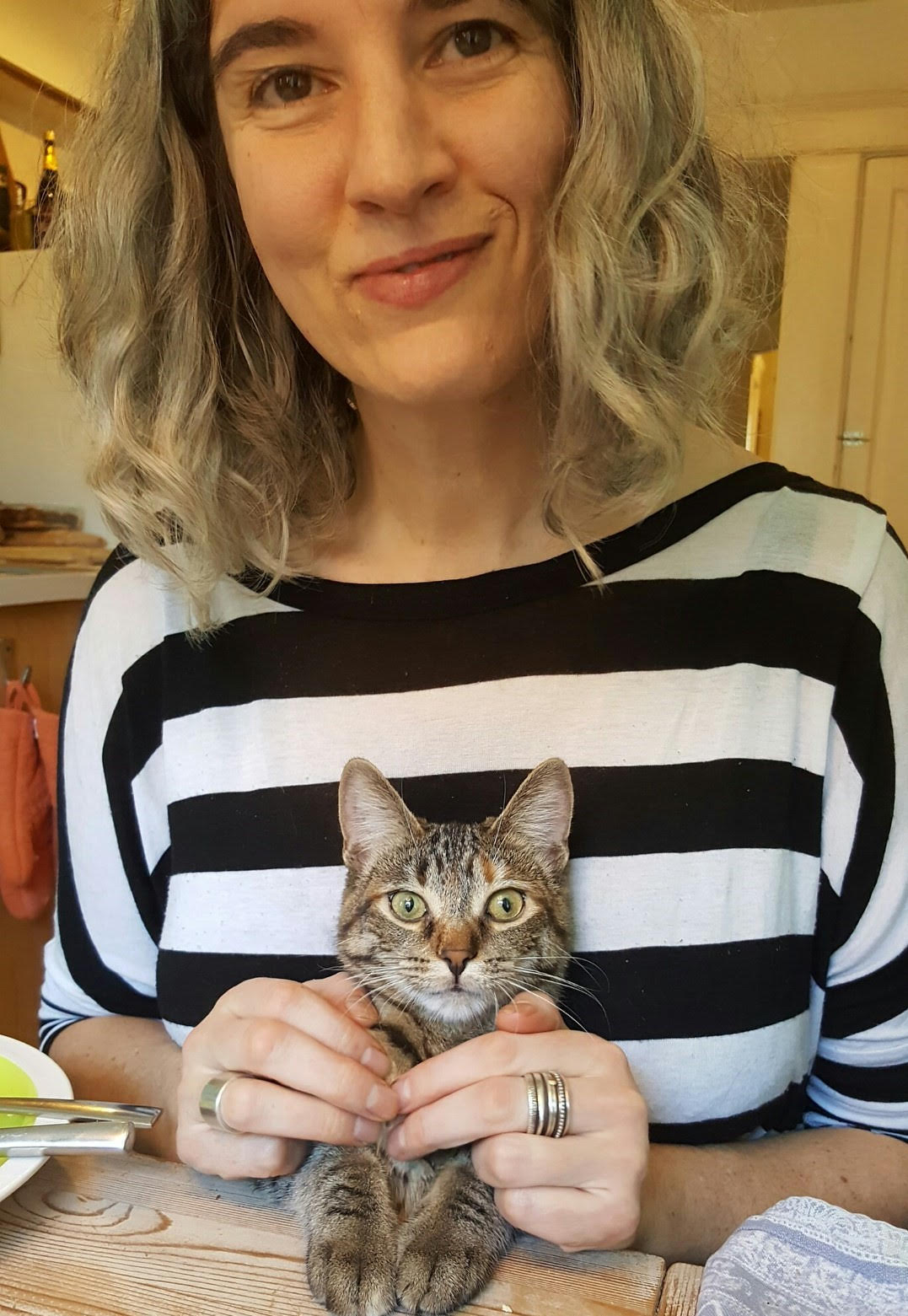 Lara Tessaro is a environmental and administrative law practitioner who works primarily on behalf of environmental groups. She has particular expertise in endangered species law, environmental assessment, marine protection and toxics regulation. Before starting her sole practice, Lara practiced at Ecojustice Canada for eight years. In 2010-2011, she served as junior commission counsel to the Cohen Commission; in 2005-2006, she served as junior commission counsel to the Arar Inquiry. Presently, Lara is pursuing an LLM (Research) at Osgoode Hall Law School, researching chemical law and the ways in which "toxic enactments" (re)produce and (in)capacitate bodies.
As a Clinic Fellow, Lara's contributions focus on providing Clinic students with "real world" guidance in legal, strategic, ethical and practical aspects of practising public interest environmental law. She is delivering seminars that address fundamental challenges and opportunities in public interest litigation. She also aims to provides informal mentoring and networking assistance to Clinic students. In addition, Lara will give a public lecture on endangered species law in Ontario, on March 20, 2017.