Current Students
Matthew Apostolides (he/him)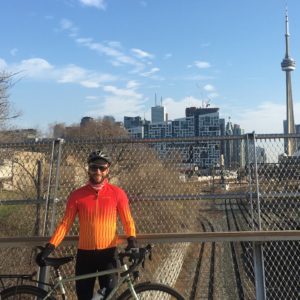 After completing an Honours BA in French Studies and Contemporary Studies at the University of King's College, Matthew is now a 3L student in Osgoode's tax law curricular stream as well as the environmental justice and sustainability clinic this year. He is increasingly interested in the intersection between environmental regulatory compliance and tax policy, in particular relating to the internationalization of domestic law in both spaces. That said, although both areas have overarching implications on the world stage, the work he is most passionate about happens at the local level. Matthew sees cycling advocacy in Toronto as a microcosm for important legal, economic, and political issues such as access to food, housing and justice more broadly; economic empowerment and grassroots education; as well as a more complete understanding of the environmental externalities of various infrastructure and tax policy decisions. Matthew is generally happiest when riding around Toronto on his bike.
Matthew Green (he/him)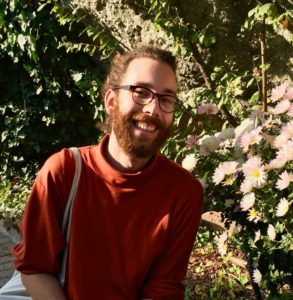 Matthew is in his second year at Osgoode Hall Law School. He is interested in environmental & Indigenous law, climate change litigation, the role of artificial intelligence in administrative decision-making, and ethical issues surrounding scientific uncertainty. Matthew completed his undergraduate degree at the University of King's College in Halifax and his master's at the University of Cambridge, both in the history and philosophy of science. In Halifax, he was the student volunteer coordinator for the ENRICH (Environmental Noxiousness, Racial Inequity, and Community Health) Project and a community organizer supporting Sipekne'katik First Nation's challenge to the Alton Gas natural gas storage project. The goals and principles of grassroots movements and community advocacy continue to inform his approach to the law and environmental justice.
Dylan Gold (he/him)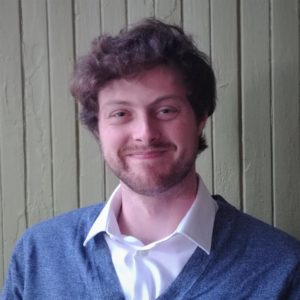 Dylan is in his second year at Osgoode. Before law school, he completed an MA in Social and Political Thought, where he studied philosophy, political science, economics, and English. He came to law school to learn how to apply the analytical tools he developed in graduate school to real-world problems. Since starting law school, Dylan has worked as a research assistant for two professors, and as a summer student at a criminal law boutique. He has also undertaken a thesis-length study of causation in Canadian law, which he will complete over the next two years under the supervision of Distinguished Research Professor Allan Hutchinson. Dylan loves the outdoors and is passionate about pursuing sustainable development for future generations. In his spare time, he likes taking long walks, playing the piano, and composing music.
Sheren Kamaei (she/her)
Sheren is a second-year student at Osgoode Hall Law School. Before coming to Osgoode, she completed her Honours Bachelor of Arts at the University of Toronto in Ethics, Society and Law as well as Peace, Conflict and Justice. While in law school, Sheren has been actively involved in The Metropolitan Action Committee on Violence Against Women and Children (METRAC), on the executive committee of the Osgoode Mooting Society and Legally Bright, and as a member of Osgoode's Labour & Employment Law Society (OLELS). Sheren developed an interest in environmental justice whilst participating in a forum on Indigenous-Settler Relations. While participating in this clinic, Sheren is eager to learn more about Indigenous Protected Conservation Areas along with other important topics that pertain to environmental law. Outside of law school, Sheren enjoys listening to true crime podcasts, spending time with her cat and going camping.
Nikolas Koschany (they/them)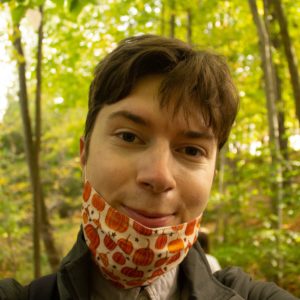 Nikolas is a second year student at Osgoode, with five years professional' experience in urban and regional land use planning alongside their legal skillset. Nikolas holds an Bachelor of Urban and Regional Planning, with honours, from the university formerly known as Ryerson, and was also the Ryerson Gold Medal Winner at graduation. Recently, Nikolas completed a summer placement at Davies Howe LLP, a planning law and litigation firm, to which they will be returning next summer. Nikolas is an advocate on housing rights and in their spare time also directs a local parks group, Friends of the Linear Parks. Outside of law and planning, Nikolas spends time with their wife Kim, and enjoys video games, cycling, photography and bird watching.
Isabel McMurray (she/her/elle)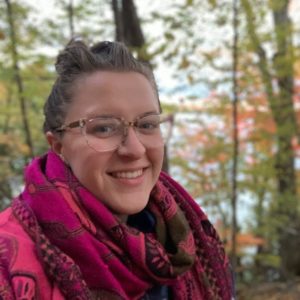 Isabel McMurray is in her second year at Osgoode, focusing on environmental, Indigenous, and Aboriginal law. Isabel completed her undergraduate degree at Carleton University, graduating with a Bachelor of Humanities with high distinction in 2016. After graduation, she worked at the Impact Assessment Agency of Canada where her latent environmentalist tendencies were sparked into a passion for environmental law. She worked as a policy analyst where she helped develop the Indigenous policy framework to support the new Impact Assessment Act. Isabel remains a policy wonk at heart but is learning how to be a lawyer. Outside of law school, Isabel is an avid cyclist, an amateur birdwatcher, and loves to make things with her hands.
Yalda Mousavi (she/her)

Yalda is a second-year student at Osgoode Hall Law School. She completed her Honors Bachelor of Arts at the University of Toronto, focusing on health science, psychology, and gender studies. During law school, Yalda has been actively involved in the Community & Legal Aid Services Program (CLASP), on the executive committee of Osgoode's Health Law Association, and as a member of Osgoode's Animal Justice group. Yalda has worked as a researcher and policy analyst at CanAGE, as well as the National Initiative for the Care of the Elderly (NICE), where she learned the impact of the intersections of age, race, class, and environmental health. Yalda is excited to expand her understanding of environmental justice and sustainability, and hopes to bring in the unique intersectional lens she developed through her diverse studies. Outside of law school, Yalda enjoys working out, searching for new coffee spots downtown Toronto, and spending time with friends.
Rebecca Murray (they/them)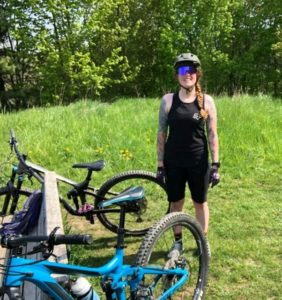 Rebecca is a 3rd-year student at Osgoode. They hold a B.A. Hons. in Justice, Political Philosophy, and law from Mcmaster University. Rebecca took a less common route to post-secondary education and spent most of their 20s as a community organizer in Hamilton, Ontario, focusing on issues of environmental protection and police reform. It was this community activism that inspired them to pursue post-secondary education as a mature student. They have spent the last 6 years working at a registered charity providing cycling education and bicycle repair courses to marginalized and northern first nations communities within Ontario. Rebecca spends their free time riding mountain bikes and climbing with friends and their dog, Ron.
Gwen Wren (she/her)
Gwen is a second year JD student at Osgoode. She completed her Honours Bachelor of Arts in Environmental Studies at McGill University where a 5 month field study in East Africa sparked a keen interest in the intersection of climate change and human rights. Gwen works as  research assistant with the Grantham Research Institute on Climate Change and the Environment, established by the London School of Economics and Political Science, where she hopes to learn more about the potential of climate litigation, and learn ways to leverage law to fight climate change, and contribute to a just transition. In her spare time, Gwen is an avid reader, runner & NYT recipe follower.
Alicja Wolanski (she/her)
Alicja is in her second year at Osgoode. Her passion for environmental protection evolved from her interest in animal rights. She has a BFA from OCAD University where the artistic works of artists with strong environmentalist leanings such as Emily Carr further fueled her desire to get tangibly involved in environmental protection. After art school she spent some time doing outreach for environmental organizations such as Environmental Defense and learned the various strategies these types of organizations implement to enact environmental change. Also at this time she became cognizant of how profoundly environmental issues intersect with human rights. Alicja wants to utilize her time here at Osgoode to learn how to effectively engage with these complex issues in a legal arena. She loves interacting with nature any chance she gets and is an avid hiker and kayaker. She also likes to garden and indulge her artistic side by painting the occasional landscape.