Current Students
Emily Chow (she/her)
Emily is currently in her second year at Osgoode Hall, having previously studied English Literature and Biology at the University of British Columbia. Her passions for environmental justice and sustainability grew when she volunteered in Ecuador and the Galapagos Islands and participated in climate strikes and Wet'suwet'en solidarity demonstrations at UBC. This past summer, she worked on conservation research and intellectual property policies with Parks Canada's Knowledge Mobilisation Team under the Chief Ecosystem Scientist Directorate. She is excited to combine her creative and interdisciplinary backgrounds with meaningful hands-on experience for the EJS Clinic this year.
Jeremy Korb (he/him)
Jeremy is a second-year student at Osgoode Hall. He previously studied Business Administration at Western University. His curiosity in environmental justice and sustainability took root as a cyclist commuter, where he encountered significant disparities in vulnerable road user safety across neighbourhoods. In more recent years, Jeremy has developed a strong interest in exploring legal avenues to address injustices being faced by Indigenous peoples. He is excited to learn more about these environmental justice issues and find effective ways to address them through his work with the EJS Clinic. Outside of school, Jeremy is an avid cyclist, skier, and rock climber.
Lo Stevenson (they/them)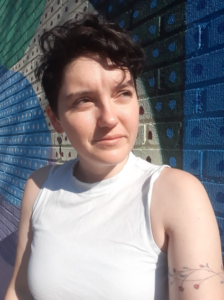 Lo Stevenson is a JD candidate at Osgoode Hall Law School, where they are currently completing a placement at the Environmental Justice & Sustainability Clinic. Lo also serves as a senior editor of the Journal of Law & Social Policy, and a member of the Osgoode Hall Law Union steering committee. Lo also works as a research assistant to Professors Dayna Scott, studying environmental justice and the Ring of Fire, and Estair Van Wagner, studying human rights law and encampment evictions. Lo holds a Bachelor of Science in Environmental Science & Chemistry from Roger Williams University, where their studies focused on marine environmental toxicology. Outside of law school, Lo spends their time gardening, baking, and enjoying the outdoors with family and friends. Originally from rural New York, Lo lives in Toronto with their partner and many plants.
Ibrahim Arif (he/him)
Ibrahim is currently in his second year at Osgoode Hall, having previously studied Medical & Biological Physics at McMaster University. This past summer, he completed research focused on the use and impact of artificial intelligence in public health and the legislative reform of the Crown Minerals Act in New Zealand and its relationship with Māori law. He is excited to gain hands-on experience working on issues related to environmental justice and applying skills gained from his past education and experiences in a practical setting.
Kameron Faridani (he/him)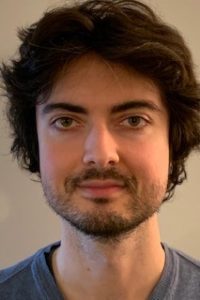 Kameron is a third-year student at Osgoode. Before law school, he completed an MA in politics, where most of his research focused on food insecurity and urban planning in cities across North America. As a result, he is particularly interested in municipal law and land use planning and has an interest in local politics and issues. In addition, he also has a passion for environmental law and is interested in learning about sustainable development and the possibilities and challenges that exist in the push toward developing renewable energy regimes. He enjoys playing the electric guitar and reading about politics in his free time
Sawyer Fobert (they/them)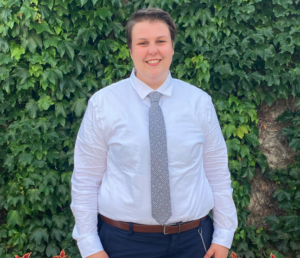 Sawyer is currently in their second year at Osgoode Hall Law School, where they are completing their placement in the Environmental Justice and Sustainability Clinic. Sawyer's interest in environmental sustainability was piqued through their undergraduate degree in Global Development from Queen's University, which focused on sustainable development in the Global South and indigenous communities in settler-Canada. Sawyer has two years of experience in the nuclear sector working primarily on regulatory and environmental affairs. Sawyer is excited to expand their environmental justice and sustainability knowledge and understanding through their work in the Clinic and through their placement with the Canadian Environmental Law Association. Outside of school and work, Sawyer is an avid hockey fan, a striving boat captain, and a published poet.
Kirti Vyas (she/her)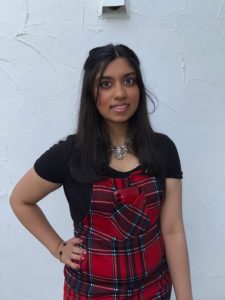 Kirti is a second-year student at Osgoode Hall Law School and a freelance journalist, having earned her Bachelor of Journalism from Toronto Metropolitan University. Her interest in environmental justice originates from her upbringing in a South Asian household, where sustainability is not just a concept, but a lifestyle. Recently, she assisted an Osgoode professor on a research paper and video essay critiquing the United Nations' advertising campaign for the Sustainable Development Goals, Project Everyone, by analyzing race and objectivity in filmmaking and its impacts on the campaign's delivery. Kirti ultimately hopes to work on systemic reform to Canadian environmental law while uplifting the efforts of marginalized communities solving these issues. She is working with the Canadian Environmental Law Association, through the clinic, to assist with federal legislative reform and public legal education efforts. In her spare time, Kirti enjoys nature walks in the Humber Arboretum and travel and nature photography.
Angela Dittrich (she/her)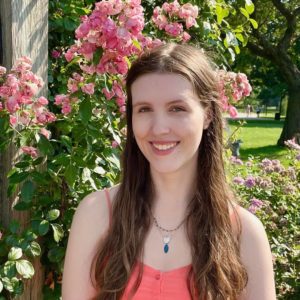 Angela is in her third year of the joint JD/MES program, and is in the process of completing a Business and the Environment graduate diploma. In 2020, she graduated from McMaster University's Honours Bachelor of Integrated Science program with a biochemistry concentration and minor in psychology. Angela's current Masters of Environmental Studies research aims to optimize the environmental and economic performance of Canadian provincial extended producer responsibility (EPR) programs. Angela has been involved with grassroots environmental initiatives for over ten years, including public & active transit initiatives, youth climate activist organizing, university divestment campaigns, fair stormwater fee policies, Canada Infrastructure Bank Act reform, urban sprawl prevention, and local biodiversity protection. Outside of school, Angela is heavily involved in disability justice, serving as the Dean's Fellow for Accessibility and Inclusion and a Disability Collective of Osgoode Outreach Coordinator.
Emma Workman (she/her)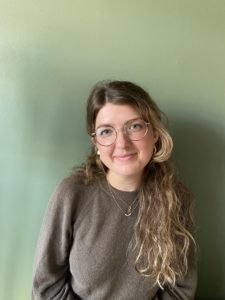 Emma is currently in her second year at Osgoode Hall. Before law school, she got her BA in English and Art History at University of Toronto. She is a research assistant for Professor Benjamin L. Berger, studying constitutional and criminal law. She is also a junior editor for the Journal of Law and Social Policy. She is excited to gain more hands-on experience through the EJS Clinic this year. Outside of school, Emma loves to run, read, and bake.