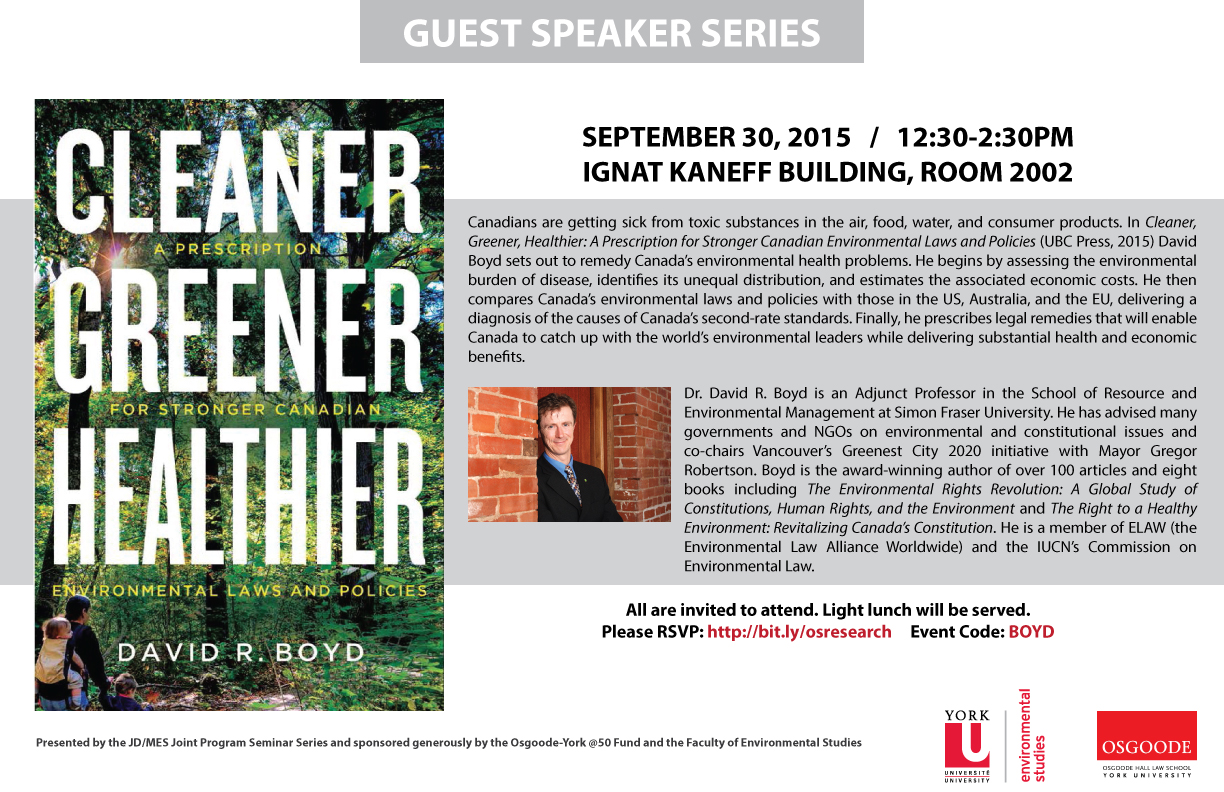 Renowned Canadian environmental law scholar and activist, Dr. David R Boyd, will speak about his new book, Cleaner, Greener, Healthier: A Prescription for Stronger Canadian Environmental Laws and Policies, On Wednesday, September 30, 2015, 12:30-1:45 pm, at Osgoode Hall Law School, Room 2002, York University. 
RSVP Required: http://bit.ly/osresearch           Event Code: BOYD
David's public lecture will be followed by a private, informal session just for students in the Environmental Justice and Sustainability Clinical Program and the JD/MES joint program (known as the MES/JD program at our sister faculty).  We are honoured that David is making time to meet with us. It affirms the importance of what we are doing with interdisciplinary, clinical, engaged environmental law education at Osgoode and York.
David also has another new book out, The Optimistic Environmentalist. It is an inspiring antidote for those who feel discouraged or cynical about the prospects for an ecologically sustainable and socially just future in the current political climate.
For information about other dates and locations on David's national book tour, visit his site.
Posted September 10, 2015 by Stepan